Getting your blog to appear on news platforms is a great way to increase the number of visitors on your blog. Everyone needs the traffic most especially the small blogs around, getting your blog to appear on Apple News is a great step that you can take for your blog.
Apple News is similar to Opera News, contents from blogs are being shared to users all around the globe. Despite covering the procedures on how to get a blog on Opera News, some bloggers still find it difficult to make it possible for their sites to appear on Opera Newsfeed, but not to worry, I've found another alternative for you, which happens to be called Apple News.
Apple News is a preinstalled application on every iOS device (version iOS 9 or later). The app delivers traditional text-based content, videos, and photo galleries from a variety of sources, including magazines, websites, and newspapers.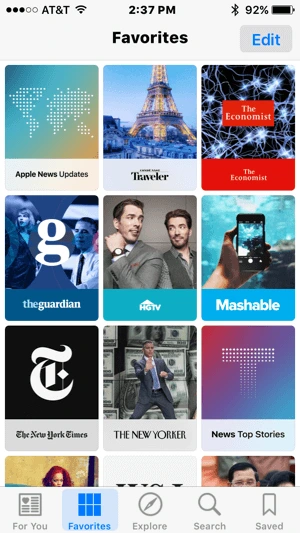 Anyone in most countries can sign up as a publisher and produce content for Apple News. Once you publish an article, it's added to the Apple News app, and the content is automatically optimized for all iOS devices. This ensures that readers have a great experience, no matter which device they're using. Before you can publish content for Apple News, you need to sign up as a publisher. Here's how to get started.
---
How to Publish Content on Apple News
---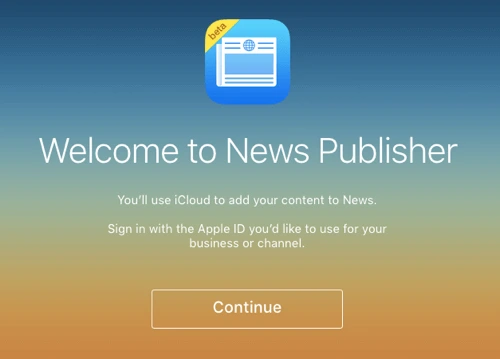 Sign in to your iCloud account with your Apple ID (which is your device's associated ID). You'll need to accept the end-user license agreement to continue.
On the next page, fill out your publisher information and then click Next.


You'll also need to provide additional information to set up your channel. When you're finished, click Next.
You now have the option to upload a channel logo. (Note: You can skip this step.) Make sure your logo is a PNG file with a minimum size of 256 pixels square. The file size limit is 2MB.
Note that after you complete your registration, Apple will review your logo, and if it doesn't satisfy the requirements, they won't accept your application, and you may have to start over again.
Next, you can choose from two different publishing methods: RSS feed (there's no change in user experience, which means you can't use Apple's article format) or the Apple News Format, which optimizes your content for iOS devices.
You have two format choices when publishing your Apple News content: RSS feed or Apple News Format
1. Use the Apple News Format
To use Apple's News Format for your content, all you have to do is to click Sign Up for Apple News Format. Once you click the button, your application will automatically be sent for review.
2. Use the RSS Feed for Your Blog or Website

To use the RSS feed for your website or blog, click on I'd Rather Use RSS for Now. This choice takes you to the next step where you have to provide the RSS feed of your website.
In the box, add your RSS feed URL. It's easy to find your feed URL. Visit your website and right-click anywhere on the page. From the menu, select Inspect Element or Inspect.
You can find your feed URL by right-clicking your mouse anywhere on your web page and selecting Inspect. Once the window appears with the HTML code of your page, use the Find feature (press Ctrl+F on Windows, Command+F on a Mac) and search for "RSS." It will then be highlighted on the screen like this.
After you're approved as a publisher, you're required to submit some articles for review. To do that, you can either create an article in News Publisher or use your existing content management system (CMS).
To create an article in News Publisher, sign in and select News Publisher from the menu. If you need further information about the features, check out the official guide.
If you prefer to connect your CMS with News Publisher, you'll need to use a plugin or write the code yourself. Fortunately, there are plugins already. Here's a short list: Publish to Apple News for WordPress and Publish to Apple News for Drupal. In each case, Apple reviews your articles and notifies you as soon as your content is approved. After that, you can publish without further review.
---
How to make money from Apple News
---
Apple News offers a built-in advertising platform that helps publishers generate revenue from their original content. To include ads in Apple News format, you're required to join the Apple Developer Program. Visit this site to enrol.
As a publisher, you can choose one of these options:
Sell the ads yourself and keep 100% of revenue.
Let Apple sell your ads and keep 70% of revenue.
Earn additional revenue from Apple ads that appear between articles or topics. You split the revenue with Apple 50-50.
Publishers can choose native ads (sponsored), display banners, and pre-roll video as advertising forms. The table below shows where these ads can appear.
Apple News is a new way to extend your reach and acquire new readers for your content. It's easy to register as a publisher and set up your publishing preferences. Asides from Opera and Apple News, you also have Google News which is another great platform that can be used to get more visitors to your blog, here's how to submit your site to Google News Publisher Center.